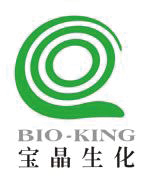 Hangzhou Bioking Biochemical Engineering Co. Ltd. is the world's largest producer of tartaric acid, providing the product of highest quality and in accordance with ISO22000 and ISO14000 standards. It also passed a quality audit by the U.S. based GlaxoSmithKline. Thanks to its heavy emphasis on quality, Bioking's products are used throughout the world in various industries: pharmaceutic, food, chemical and construction materials.
CFI is an exclusive distributor of Bioking's products for the Polish market.
Three isomers of the acid can be identified: L-(+)-tartaric acid, D-(-)-tartaric acid, and mesotartaric acid. A racemic concoction consisting of 50% of L-(+)-tartaric acid and 50% of D-(-)-tartaric acid can be generated through a simple process of organic synthesis. L-(+)-tartaric acid is a natural substance occurring in many plants, such as grapes or tamarind.
L-(+)-tartaric acid can be used in numerous industries:
as an acidity regulator in wine and soft drinks
in production of DATEM (E472), a group of common food emulsifiers
as an agent for chiral synthesis, as well as a acidifier in medicine
as a setting retarder in gypsum and cement-based products
as an ingredient of beauty care products
as polishing agent for metal surfaces
When it comes to tartaric acid, the basic product CFI has got on offer is Tartaric Acid 63 μm, with an additional antilumping agent – which considerably facilitates dosage and storage of the product.